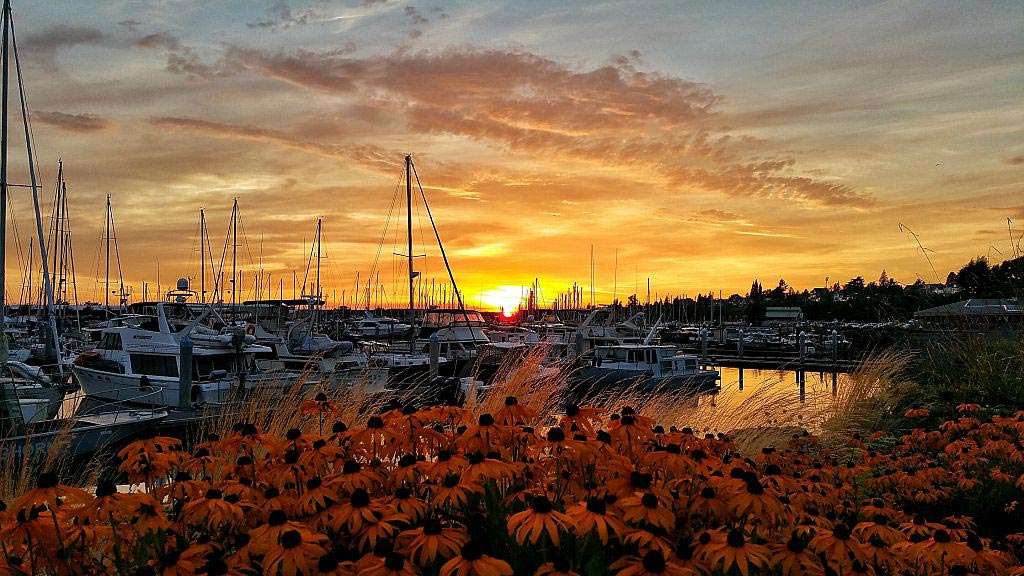 Bellingham is a lovely small town with a wide range of outdoor recreational opportunities for visitors. Whether you plan to visit for the weekend or pass through, there are plentiful things to do in Bellingham.
From hiking and biking trails to museums and galleries, this city offers impressive things for everyone! Let's explore some of our favorite places.
Top Five Things To Do In Bellingham
Despite being a small town, Bellingham has some unique things worth checking out. Here are our top five favorites!
Hike in Whatcom Falls Park
With its lush forests, picturesque views of the Salish Sea, and North Cascades mountain range, outdoor recreation is undoubtedly a reason that attracts so many adventurous folks to visit County.
Situated between these natural landmarks, you can find endless opportunities for all sorts of adventures: hiking through pristine wilderness, taking scenic drives along Highway 2, or slicing through town at your leisure!
The leader in The Pacific Northwest, Bellingham, would be incomplete without its namesake waterfall. With a 15-minute walk, you can experience all the beauty of Whatcom Falls Park.
There is a world of things to discover beyond this one attraction. Explore Whatcom Falls Park's 241 acres, and you will find everything from miles-long trails through serene forests that will leave your heart full to the old train tracks standing over Whatcom Creek, which make for incredible photos with their 100-year-old architecture.
Please keep in mind that only the Whatcom Falls paths are open during this time, while all public restrooms, playgrounds, and the dirt bike area are closed.
Go Mountain Biking In Galbraith Mountain
One of the well-known recreational destinations in Bellingham is Galbraith Mountain. Although the outdoor areas and hiking paths enable various activities, most visitors come to Galbraith Mountain to mountain bike.
Galbraith Mountain is home to Whatcom Mountain Bike Coalition, or also known as WMBC. It maintains and operates mountain biking route trails of over 50 miles.
There are various trails on Galbraith Mountain, from friendly and casual to fast-paced. All trails cross private property, so riders and visitors should remember where they ride or walkthrough.
Remember to pack out any trash left behind when possible to help keep these routes accessible for everyone!
The entrance from the North is located at Birch Street, while southbound access can be two blocks away via Samish Way. Regular and even first-time users are welcome to pay or join the MWBC.
Enjoy MegaZapper Electrical Show
The SPARK Museum is a must-see for any amazed citizen! The museum is famous for its flagship demonstration that includes the biggest lightning machine in this country, Tesla Coil, called "The MegaZapper." This event takes place every Saturday and Sunday at 2:30 pm.
For families, group tours, school field excursions, and even couples seeking a "So Bellingham" date, this history and science live performance can satisfy you all with a variety of eye-catching machines evocative of Frankenstein's laboratory.
Ric Allen, a world-renowned sculptor, created and erected a spectacular 'Cage of Doom' as the centrepiece. After the show, audiences from 18 years old can try the Cage of Doom to experience the volts of loose electricity shooting out of one of the country's largest Tesla coils.
Discover Art, Culture, And History Of Bellingham In Whatcom Museum
The Whatcom Museum proudly holds membership by the American Association of Museums. They recently marked the 75 years as a regional cultural and art exhibition in this part of North America-the Pacific Northwest!
With more than 20000 artifacts, there is always something new to discover every time you visit the museum.
The museum's art collection spans three different buildings in the Arts District. The oldest, Old City Hall houses pieces from around Whatcom County and historical relics and photographs documenting events that have shaped our region's history since 1879.
Throughout each year, rotating exhibits are notable features, but all of the attention is on the regional achievements.
Go Skiing On Mt. Baker Ski Area
Mt. Baker Ski Area is, no wonder, one of the most worth visiting places in Bellingham. From outdoor sculptures of Western Washington University to the 37-piece Big Rock Sculpture Garden, they are among the top 10 university collections all over the United States.
The iconic backdrop provides guests with ultimate enjoyment. Breathtaking scenery while shredding on skis or snowboarding down fresh tracks carved out by nature. All these things make Mt. Baker Ski Area is not only famous to Bellingham residents but also to the world.
New tracks are prevalent at this resort, which receives an average of more than 600 inches of snow annually.
In February, the neighborhood also holds annual events such as the Legendary Banked Slalom race and the famous Mt. Baker Film Fest within the limits of Mt. Baker Ski Area. This well-known event is among the largest snowboarding competitions worldwide.
Final Words
Bellingham is a beautiful place to visit, and we would love for you to come. We hope this list has been helpful to you. There are so many more things to do in Bellingham, Washington, which you should explore yourself! You will surely have a wonderful time in this lovely town!